View Classifieds
Sapphire Scientific 370 in a Chevy Van
The van is a 2006 Chevy 2500 with 172k. I looks and runs great. No mechanical issues. This van and…
Over 3001 Hrs
Tampa, Florida
View Ad Details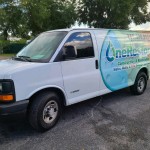 CUSTOM REFURBISHED PROCHEM LEGEND SE Complete Package!
Prochem Legend SE truckmount BRAND NEW KOHLER 22.5HP ENGINE size 4 blower 5CP cat pump includes machine and waste tank…
Under 200 Hrs
henderson, Nevada
View Ad Details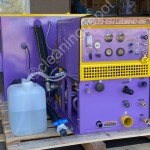 2009 Prochem Apex/ 2006 Chevy Express 2500
2006 Chevy 2500 Express Van. Truck is in great condition, new rims and tires, new bumpers, well maintained with 164,000…
Over 3001 Hrs
Menasha, WI
View Ad Details
Sapphire scientific 370/Nissan NV
2012 Nissan NV 2500 high top-52000 miles Unit has been fleet maintained and is ready to work. Sapphire scientific 370…
501 - 1000 Hrs
Indiana , South bend
View Ad Details
Used TMT 3000 Truck mount unit NEW BLOWER
TMT 3000 Truck Mount Unit. This unit is still functioning. It is 16 years old with over 3001 hours. Due…
Over 3001 Hrs
Soddy Daisy, TN
View Ad Details
2016 Chevy extended carpet cleaning van Boxxer truck mount
Chevy Express van 130,000 miles, runs great! Boxxer truck mount equipment with 997 hours of use also runs great!
501 - 1000 Hrs
Athens, AL
View Ad Details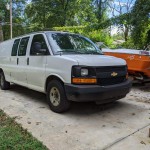 Prochem Legend in Ford 350 Van
The Legend is a 1993 with 4700 hours on it. It runs like it should. The van is a 1993…
Over 3001 Hrs
Pinellas Park, Florida
View Ad Details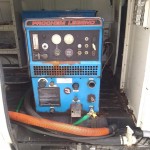 Blueline Blue Wave with freshwater sub tank
This Blue Wave runs and everything works. It does have an engine oil leak. Not sure if it is a…
Over 3001 Hrs
Atlanta, Georgia
View Ad Details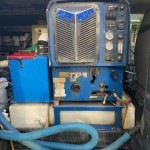 Prochem Apex Diesel excellent condition low hours
For sale is a Prochem Apex diesel with only 1200 hours in excellent condition. Kubota engine with a 408 vacuum…
501 - 1000 Hrs
Lynnwood, Washington
View Ad Details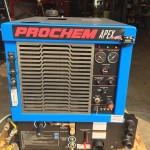 Used Thermal Wave II
Thermal Wave II with approximately 2100 hours on it Unit comes with submount fresh water tank included
2001 - 2500 Hrs
Steamboat Springs, Colorado
View Ad Details